Exceptional Gift Ideas for One Year Olds
Gift Ideas for One Year Old
Choosing the perfect gift for a one-year-old child can be a mixture of joy and challenge. With their blossoming personality, burgeoning motor skills, and infectious curiosity, one-year-olds present a unique opportunity for thoughtful gift-giving. This guide will help you understand the developmental stage, factors to consider when selecting gifts, and unique gift ideas for one year olds.
Understanding a One-Year-Old's Developmental Stage
Cognitive Development
A baby's first birthday is a significant milestone, marking the rapid transition from a passive observer to an active participant in the world. By one, children start to grasp cause-and-effect relationships, exhibit memory of people and objects, and even solve simple problems. They are beginning to understand and imitate gestures and express curiosity about the world around them. These cognitive abilities significantly impact their interaction with toys and gifts.
Physical Development
In terms of physical development, one-year-olds are typically mastering the art of mobility. Whether it's crawling, standing with support, or even starting to walk, these little adventurers love to explore. Their fine motor skills are improving too, with the ability to pick up small objects between thumb and forefinger. It's crucial to consider these milestones when choosing gifts that can support and encourage their physical growth.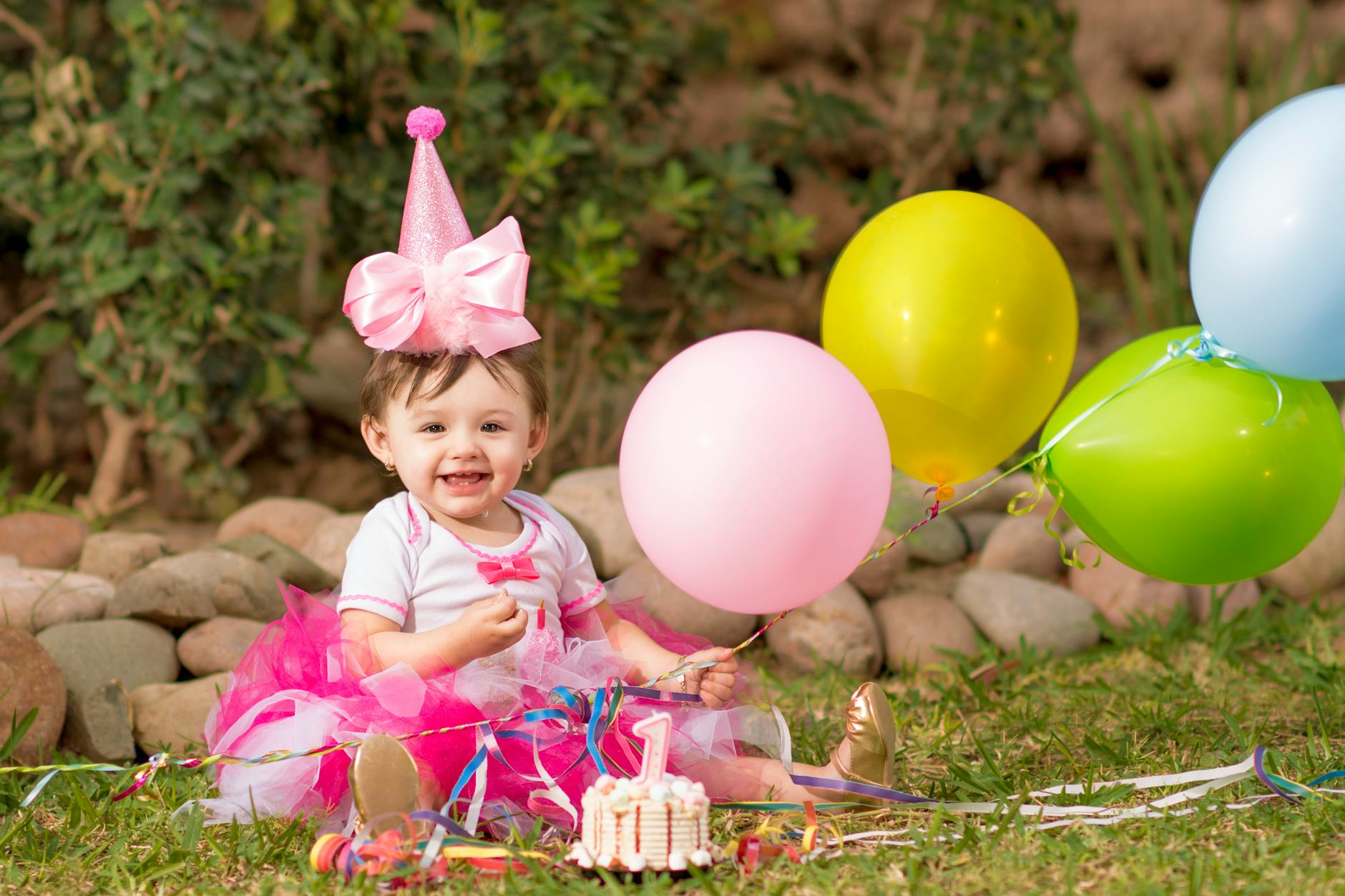 Emotional and Social Development
One-year-olds are budding social beings. They begin to understand emotions, express different feelings, and exhibit preferences for specific people and toys. They also engage in basic forms of play and interact with their peers, albeit in parallel. Understanding this emotional and social development is essential when selecting gifts that foster interaction and emotional expression.
Gift Ideas for One Year Olds – Factors to Consider
Safety Concerns
Safety is paramount when it comes to choosing gifts for one-year-olds. Children at this age explore their surroundings by tasting, touching, and shaking everything that comes their way. Therefore, avoid small parts that can be swallowed, sharp edges that could cause injury, and toxic materials that could be harmful.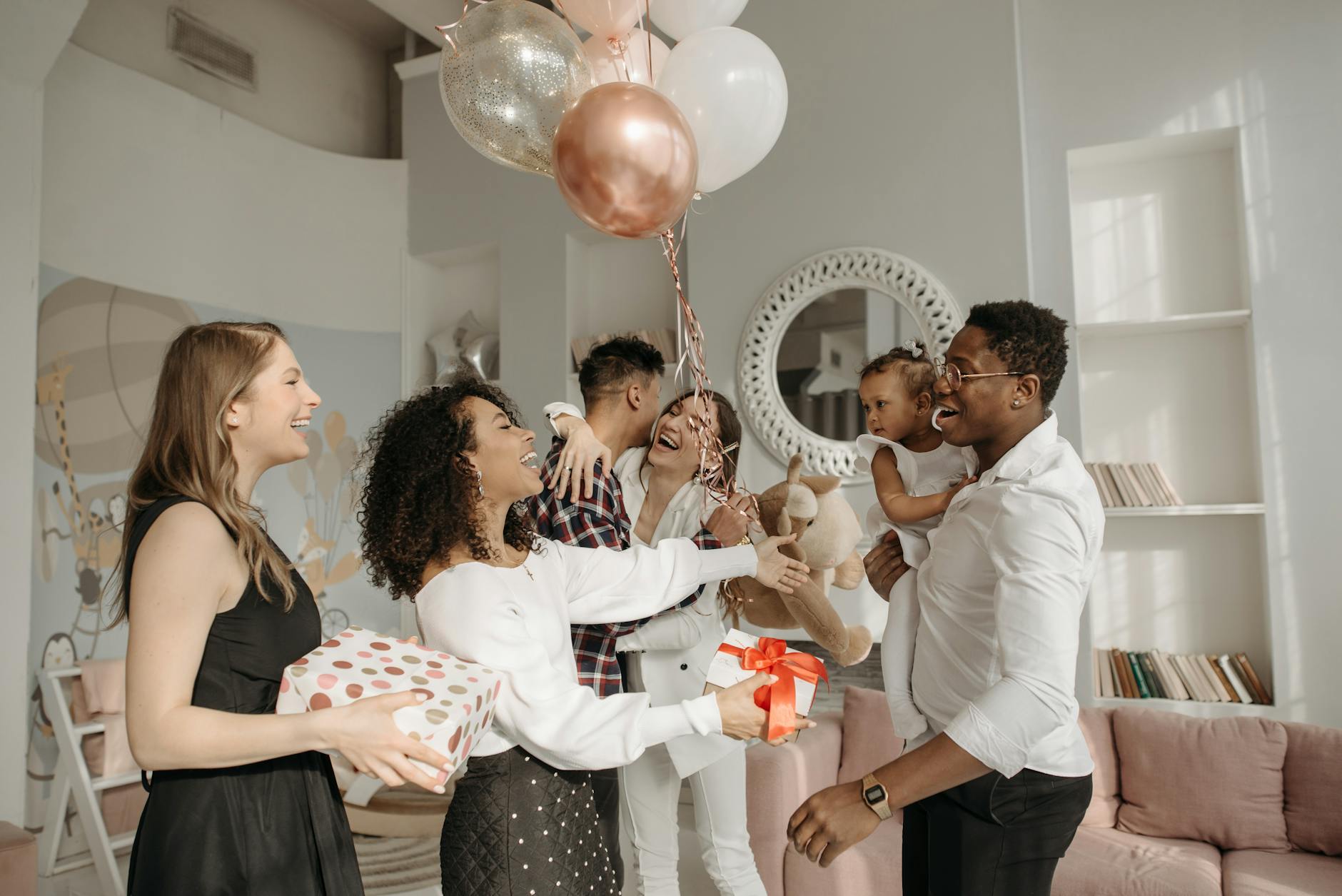 Educational Value
At one, children are at a critical learning phase, and the right toys can spur their cognitive, physical, and emotional development. Toys that teach about shapes, colors, and cause-and-effect or those that promote physical activity and emotional expression are excellent choices.
Longevity and Durability
Babies grow and develop at a rapid pace. Choosing toys that are not just durable but can also 'grow' with the child – catering to their evolving developmental needs – is key. Invest in toys that will keep the child engaged for more than just a few months.
Top Unique and Thoughtful Gift Ideas for One Year Olds
Interactive Learning Toys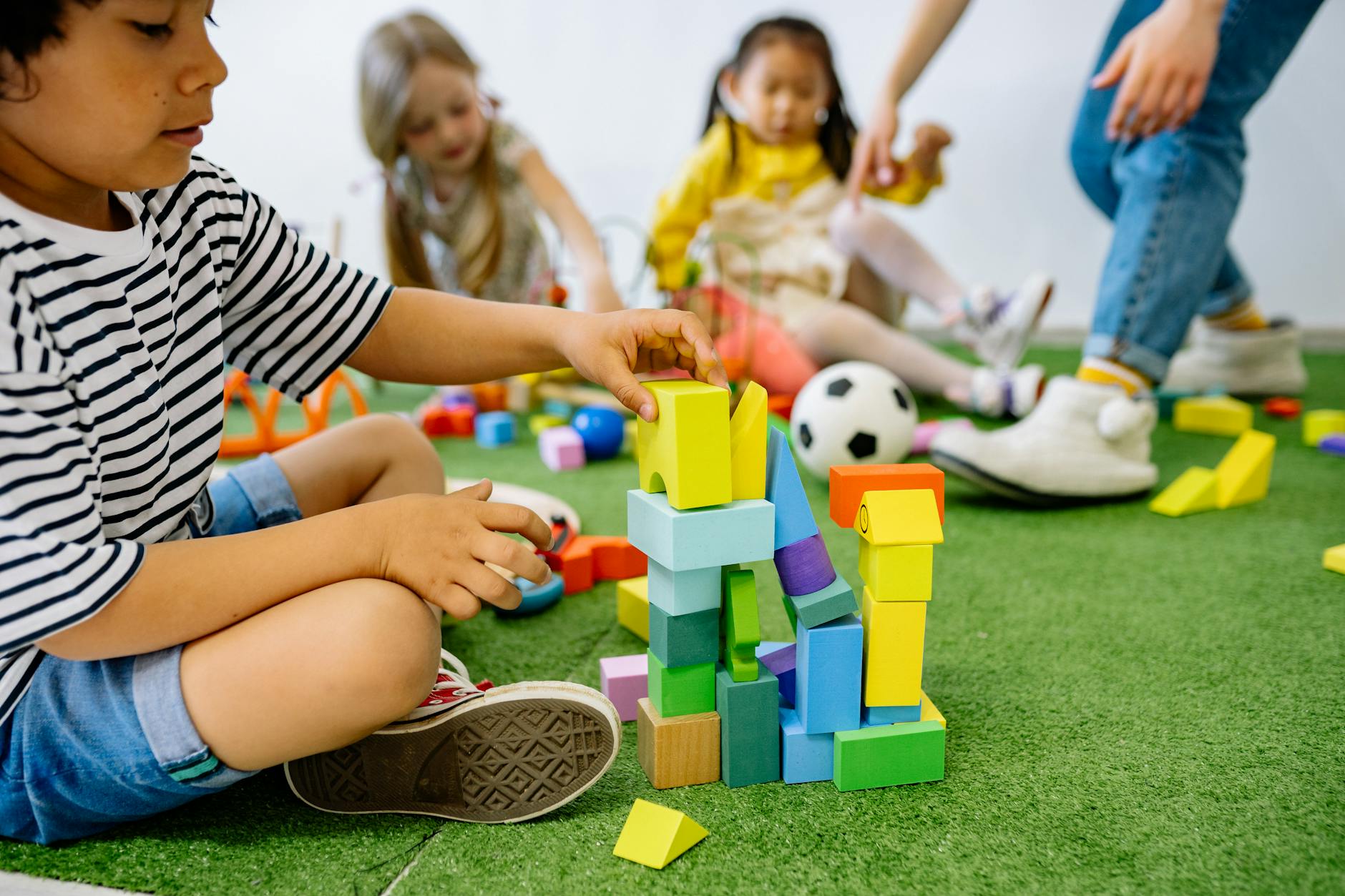 Interactive learning toys provide fun-filled educational experiences for one-year-olds. They can range from shape sorters, puzzle blocks to touch-and-feel books. These toys stimulate cognitive development and satisfy their curiosity.
Also Read:
Unique Gift Ideas for Readers : A Comprehensive Guide
Best Gift Ideas on Amazon: Your Ultimate Guide
Musical Instruments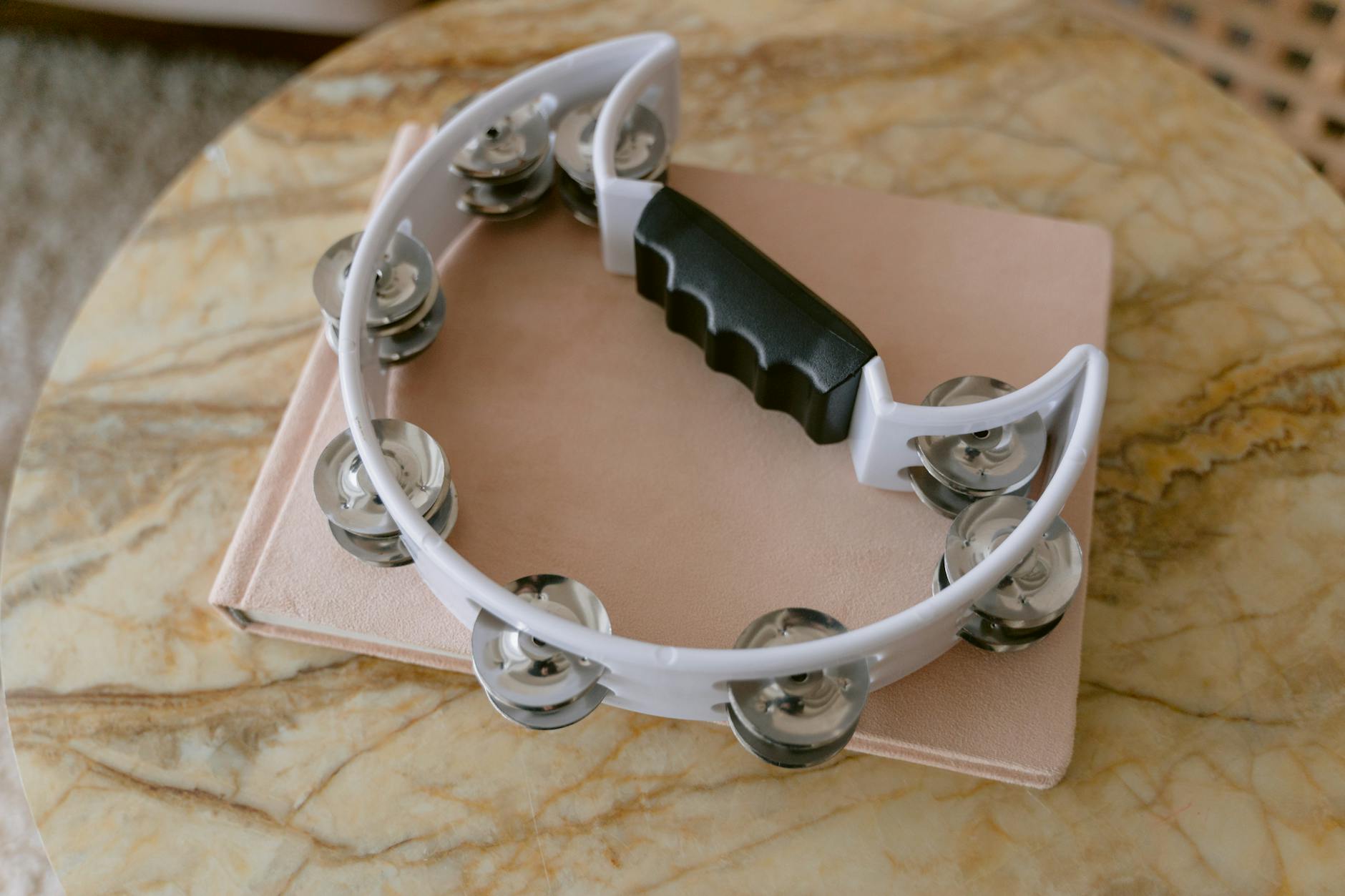 Simple musical instruments like shakers, tambourines, and xylophones make for great gifts. They encourage auditory development, and the act of holding and playing them aids physical development too.
Personalized Books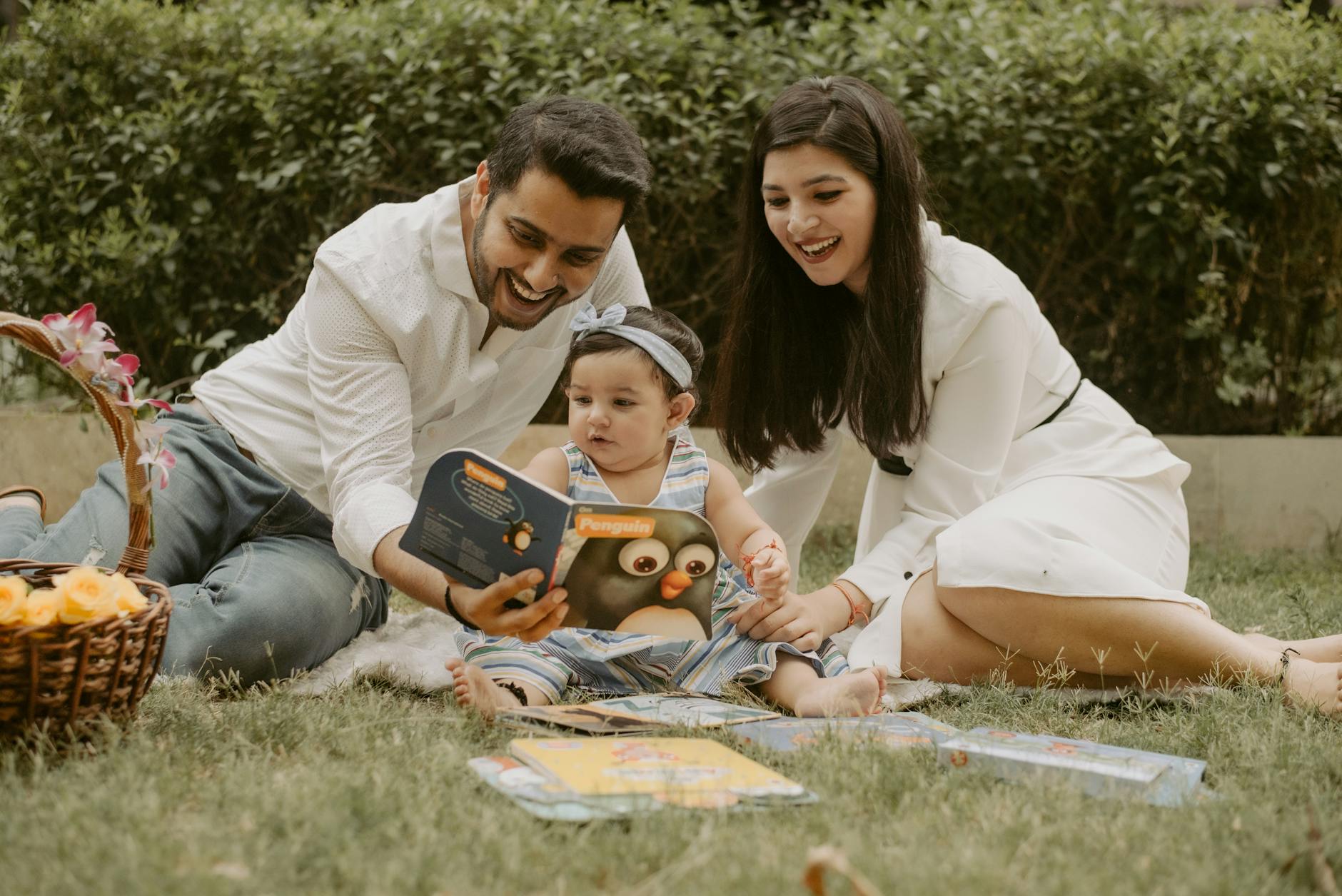 Personalized books are memorable gifts that instill a love for reading early on. You can choose from a variety of themes and have the child's name incorporated into the storyline.
Push and Pull Toys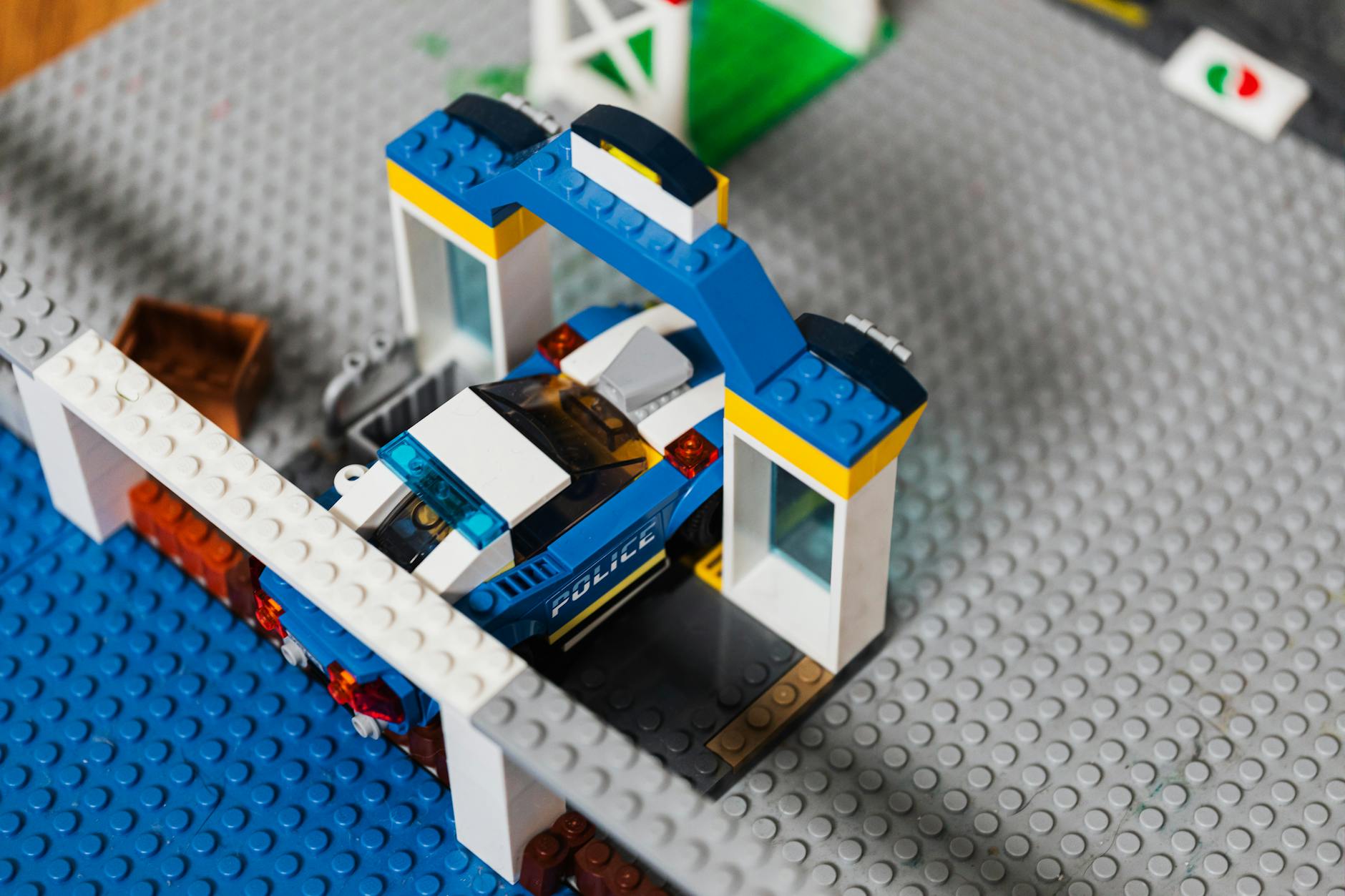 Push and pull toys foster physical development and are particularly useful for those starting to walk. From cute pull-along animals to push cars, these toys also stimulate imaginative play.
Building Blocks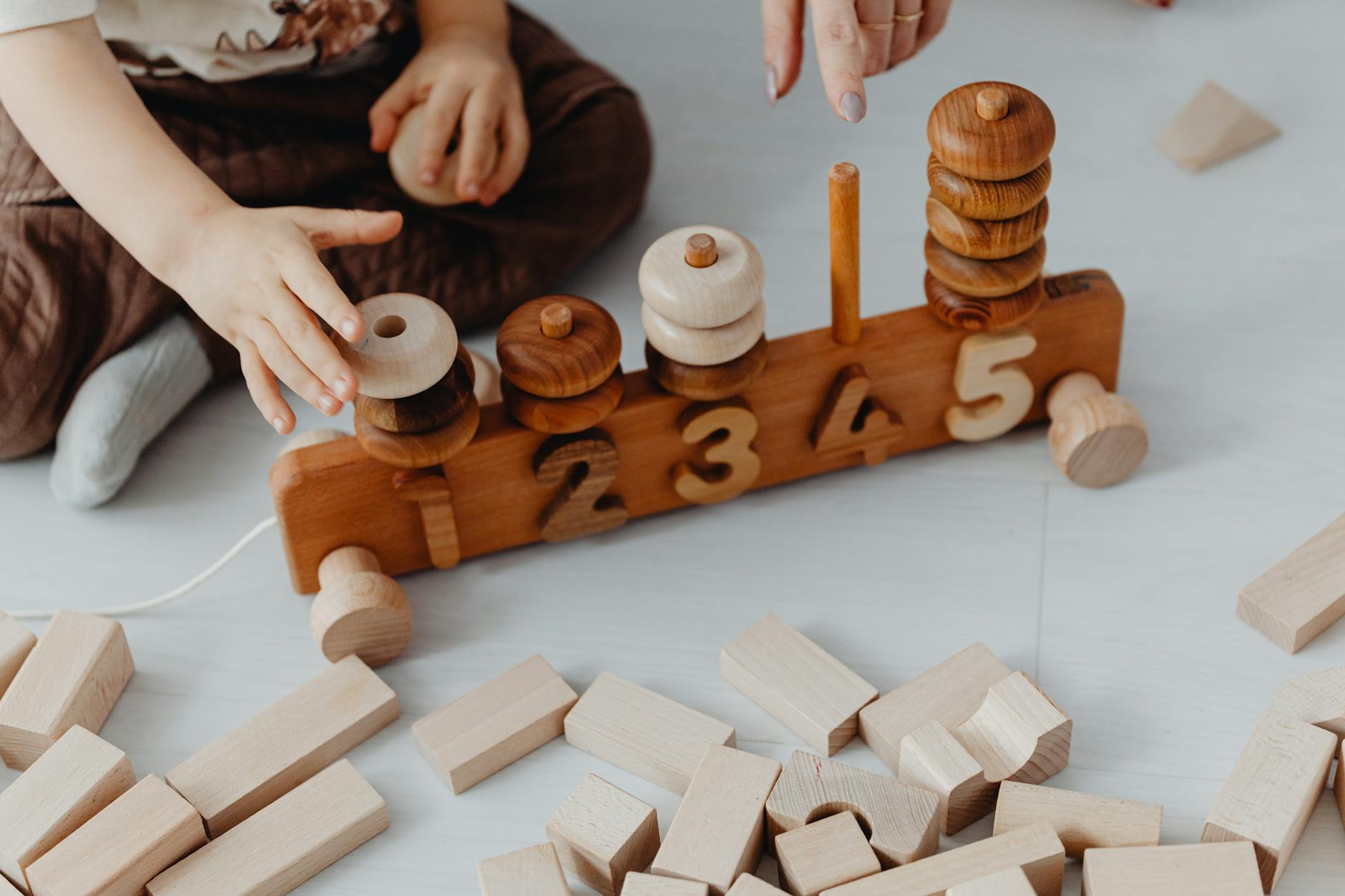 Building blocks are an all-time favorite. They promote cognitive development, enhance motor skills, and unleash the budding architect in your child.
Five Favorite Gift Ideas for One Year Olds Reviewed
In this section, we would provide an in-depth review of five popular gift items, discussing their features, pros, cons, and user feedback. This information would help you make an informed decision.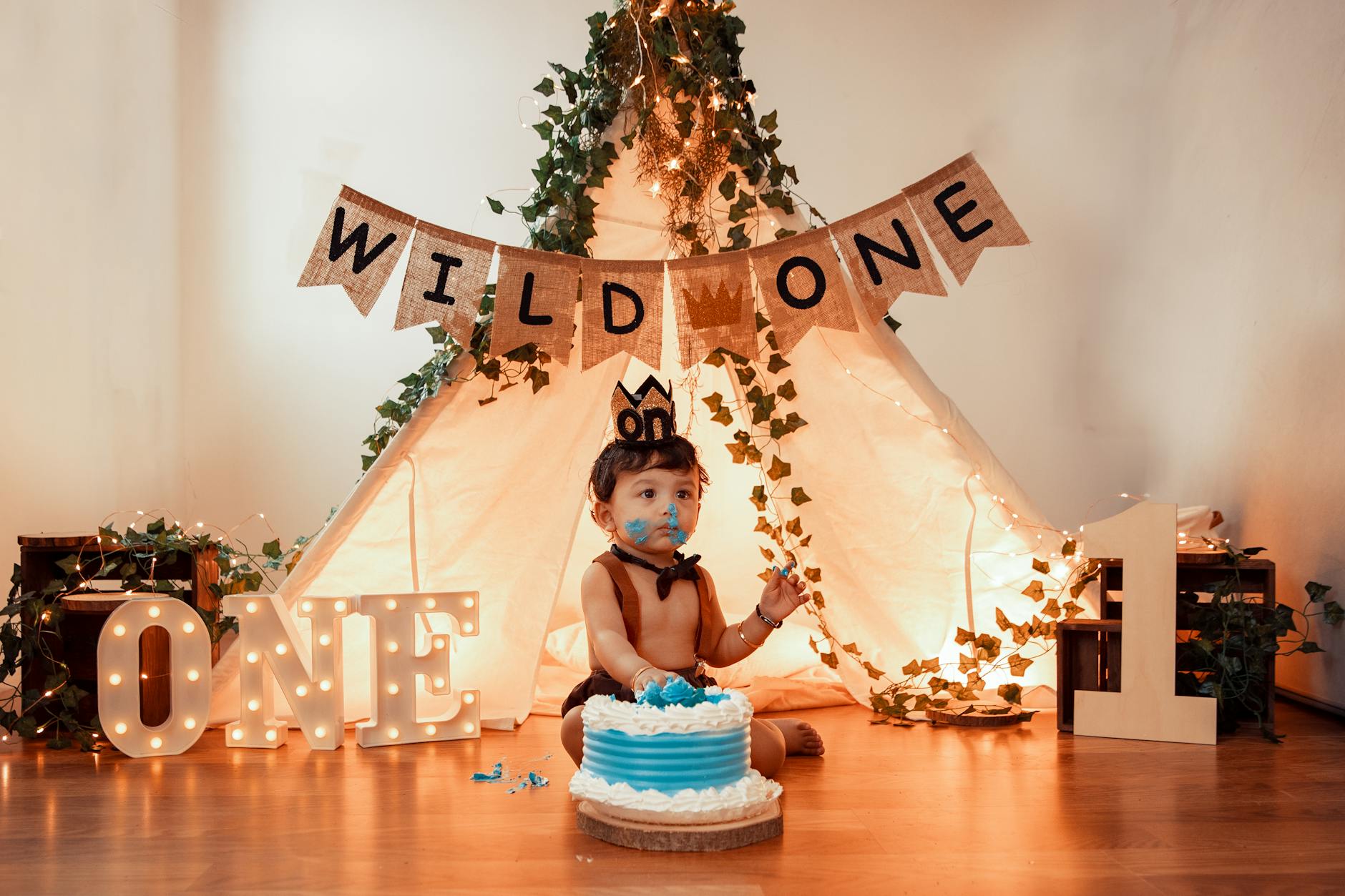 Fisher-Price Laugh & Learn Smart Stages Chair
Pros: This interactive chair is a hit among parents and kids alike. It comes with over 50 sing-along songs, tunes, and phrases. The seat recognizes when your baby sits or stands, teaching them about opposites. It also includes a light-up remote and book.
Cons: Some parents felt the volume was a little loud, even on the lowest setting.
Customer Feedback: Overall, customers love the educational value and durability of this toy.
Melissa & Doug Personalized Children's Book
Pros: This book is customizable, allowing your child's name to appear throughout the story. It's beautifully illustrated and hardcover, ensuring longevity.
Cons: The personalization is limited to the name only.
Customer Feedback: Parents and gift-givers appreciate the sentimental value and high-quality production.
Hape Pound & Tap Bench with Slide Out Xylophone
Pros: This musical toy is multi-functional, offering pounding, sliding, and musical play. It's made from durable and child-safe materials.
Cons: Some users noted the xylophone tones weren't entirely accurate.
Customer Feedback: Most reviews praised the toy's ability to keep children engaged and its contribution to developing motor skills.
VTech Sit-to-Stand Learning Walker
Pros: This toy grows with your child, providing fun and learning at both the crawling and walking stages. It offers various activities, music, and light-up buttons.
Cons: The wheels can be a bit slippery on hard floors.
Customer Feedback: Customers value its versatility and the confidence it gives their children when learning to walk.
Green Toys Recycled Plastic Stacking Cups
Pros: These eco-friendly, brightly colored stacking cups are perfect for cognitive development. They're durable and safe for use even during bath time.
Cons: Some parents found them a bit plain compared to other toys.
Customer Feedback: They've been praised for their simplicity, promoting imaginative play.
Gift Ideas for One Year Olds -Tips for a Memorable Gift Presentation
Gift presentation can be as important as the gift itself. Here are some creative ideas: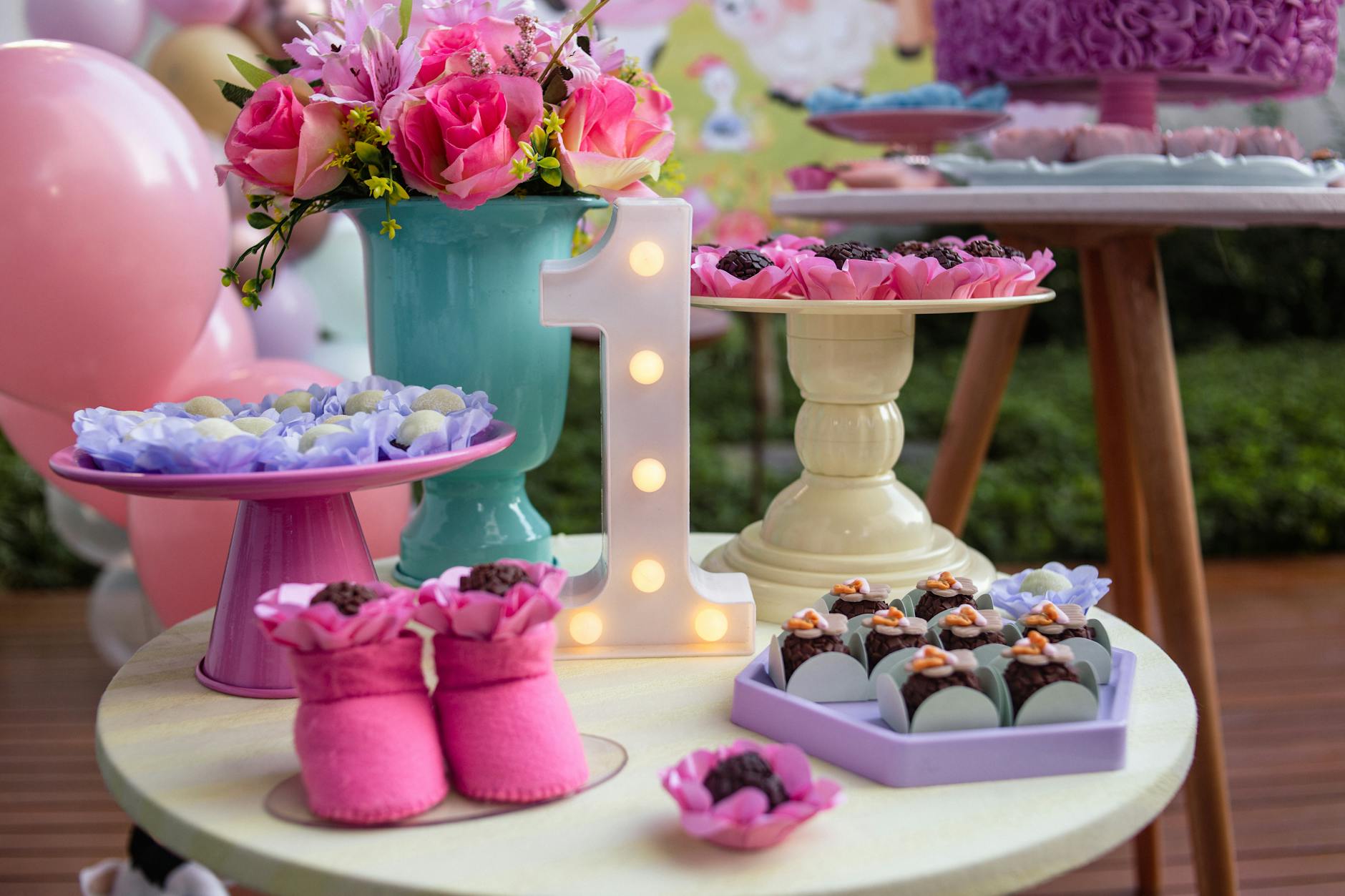 Personalized Wrapping: Use plain wrapping paper and decorate it with drawings or stamps. You can even involve older siblings in the decoration process for a family touch.
Reusable Fabrics: Consider using beautiful reusable fabrics for an eco-friendly wrapping alternative. The fabric can later be used as a blanket, scarf, or bandana.
Interactive Wrapping: Attach small, safe toys or decorations to the outside of the gift. It adds another layer of unwrapping fun for the child.
Gift within a Gift: Use a cute, reusable storage box as a gift box. It can be used for storing toys later, doubling the gift value.
Colorful Ribbons & Bows: Brightly colored ribbons and bows are eye-catching and can be fun for little hands to pull at.
Remember, the key to a memorable first birthday gift presentation is a mix of creativity, personal touch, and sensory stimulation.
Conclusion: Gift Ideas for One Year Olds
Choosing the perfect gift for a one-year-old is an exciting task. By understanding their developmental stage, keeping safety in mind, and considering the educational value and longevity of the gift, you can make an informed decision. Whether you opt for a musical instrument, a personalized book, or eco-friendly toys, your thoughtful gift will surely bring joy to their special day. Don't forget, it's not about how much you spend, but the love and thought you put into choosing a gift that counts!
Related Posts:
Gift Ideas Anyone Will Like: A Gift for Every Taste
Unforgettable Gift Ideas to Send to Family
FAQs on Gift Ideas for One Year Olds
What are some gender-neutral gift ideas for one year olds?
There are numerous gender-neutral gift options for one-year-olds. Interactive learning toys, such as shape sorters or touch-and-feel books, are excellent choices. Musical instruments like shakers or tambourines also make delightful gifts. Sturdy push and pull toys are fantastic for encouraging movement, while personalized storybooks can offer a sentimental touch.
How much should I spend on a gift for a one year old?
The amount to spend on a gift for a one-year-old largely depends on your personal budget and the relationship with the child. It's essential to remember that at this age, it's the thoughtfulness and appropriateness of the gift rather than its cost that matters. Whether you spend $20 or $200, choosing a safe, engaging, and age-appropriate gift is the key.
Are there eco-friendly gift options for one year olds?
Absolutely! There's a growing range of eco-friendly gift ideas for one year olds. Look for toys made from sustainable materials like wood or bamboo. There are also organic cotton soft toys, and recycled plastic bath toys. Many companies offer toys with eco-friendly packaging too, minimizing environmental impact.
How can I ensure the toy or gift I select is safe for a one year old?
Safety is paramount when choosing a gift for a one-year-old. Ensure the toy is age-appropriate – small parts can be a choking hazard for this age group. Check for sharp edges or loose pieces that can potentially cause harm. Look for non-toxic materials and finishes, particularly as babies often explore toys with their mouths. It's also a good idea to check for safety certifications on the packaging.
How do I choose an educational yet fun gift for a one year old?
The best educational gifts for one-year-olds are those that stimulate their curiosity and encourage active play. Look for toys that help them learn about shapes, colors, sounds, and movement. Building blocks, simple puzzles, musical toys, and touch-and-feel books are some examples. It's important that the toy is engaging and fun – that way, learning comes naturally!
Discover a World of Gift-Giving Magic! 🎁✨
Unlock a world of gift magic! ✨ Get creative ideas, expert tips, and exclusive deals made just for you.